I decided that 2017 was the year I said goodbye to boring books.
As a Kindle user (don't shoot me, I have no room left!), it's super easy for me to impulse-buy my books based on title, and come chapter two I'm half asleep.
Because I'm so cheap, I'll always finish a book I've bought even if it almost kills me. Well, enough. Life's too short for boring books, I say.
Anything that didn't initially grip me was to be deleted from my list, never to be seen again. It was a freakin' great year. I did my research to find what I really wanted to read and soaked up the books like lifeblood. I had a ready list of exciting stories just waiting for me to finish my current novel and it felt fantastic.
Below are a selection of my favourite thrillers I read in 2017.
The Lucky Ones – Mark Edwards
When a tactical killer leaves his victims in what appears to be a state of bliss, Detective Imogen Evans has to piece together the clues. A few miles away, Ben Hofland's life seems to be taking a turn for the better – everything's falling into place! But someone's watching Ben and his family… someone who wants nothing but happiness for them. Happiness… and death.
Another year, another Mark Edwards book demolished in the space of a few hours. This year I officially decided I was over thrillers written from the side of the police, but Edwards kept me interested throughout by the change of character, and the complex nature of the story is handled very well and is clearly researched thoroughly.
Watching Over You – Mel Sherratt
After the tragic death of her husband and unborn child, Charley looks for a fresh start by selling the family home. When she's befriended by her new landlord Ella, things get intense quickly. With Ella fighting her own demons, Charley must tread carefully to not disturb the peace and get on with her life.
Watching Over you deals with a lot of complex issues without trying to be too technical. You understand the characters easily and sympathise with those that you maybe shouldn't, but it truly highlights that good and bad is not always black and white. Although Charley as a character is a bit wet, Sherratt does a good job of padding out her psyche in a short time, leaving more room for the twists and turns of the story.
Friend Request – Laura Marshall
When Louise receives a friend request from someone from her past, all of the secrets she's worked so hard to hide threaten to bubble to the surface. Maria Weston wants to connect, but Maria's dead… isn't she?
I love a good thriller that incorporates social media. It gives the writer so much more insight and options, on top of it being more believable to the younger reader. I really enjoyed how Marshall fielded the insecurities and fears of the main character. It didn't have the most shocking of reveals, but it tied the story up nicely and was believable.
The Lovely Bones – Alice Sebold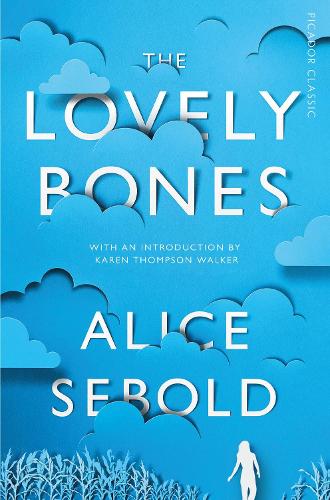 Fourteen-year-old Susie Salmon was horrifically raped and murdered. Now she has to watch from heaven as her family copes with their tragic loss, and her killer walks free. Susie must balance her need for revenge against her need for her family to heal.
This is not a story of whodunnit, and the culprit's revealed very early on. This is about Susie learning to 'live' with what's happened, and watch her family as they struggle to do the same. The storyline was upsetting and unsettling, but that's not necessarily a bad thing. I've read a lot of gory books, but the nature of the crime and the hopelessness of the narrative is not something you see often. Especially considering this was Sebold's first novel, she's done a fantastic job.
The Sister – Louise Jensen
When she opens a memory box belonging to her late best friend Charlie, Grace suddenly realises she doesn't know as much as she thought she did. She begins a campaign to find Charlie's father, but instead finds the sister she never knew about. Soon, Anna has done a good job of eclipsing Charlie out, as well as making herself comfortable under Grace's roof.
I moved straight on to this after reading Jenses' The Gift (good book, this one's better though). It's great to find a book where you end up feeling outraged for the character throughout, and this one did that for me. I'd find myself on the bus internally screaming at the pages about the unfairness that fell on Grace. It's a solid and believable storyline with a great ending.
Into The Water – Paula Hawkins
When Jules avoids yet another rambling phone call from her sister Nel, she doesn't think much of it. Now Mel is dead, apparently having committed suicide in their childhood holiday spot, and Jules is left to look after the teenage daughter that Nel left behind. But Jules has more than the fears of becoming a step parent to stop her from returning…
After the immense success of The Girl On The Train, I was keen to devour anything Hawkins deemed to spit out. I will say that this does not measure up to her first novel, though it does stand on its own merits. Hawkins plants the atmosphere of Mill House and the Drowning Pool so well you can practically smell the dew. She's a great mind with an extraordinary knack for putting you right in the middle of it. Roll on the next novel!
Geralds Game – Stephen King
After a kinky game of seduction between husband and wife goes horribly wrong, Jessie finds herself handcuffed to the bed in the middle of nowhere, her husband dead from a heart attack a few feet away. Jessie must think logically to escape, but that's easier said than done once dehydration sets in and a hungry stray dog is lingering. She must remember her past in order to confront her future.
Stephen King books are so hit and miss for me. They're all written in the same unique style, but some just grab me in the way that the others don't. I was consumed by Carrie, Dolores Clayborne and Misery, but The Shining left me cold. I hadn't heard of Gerald's Game before Netflix released their movie adaptation, but after watching I knew I had to give it a chance. It took perseverance and getting into, but I wanted to invest the energy into learning Jessie's full story. It was worth it.
Have you read any of the books above? Let me know what you thought in the comments below, or on Twitter at @dimmickhead!